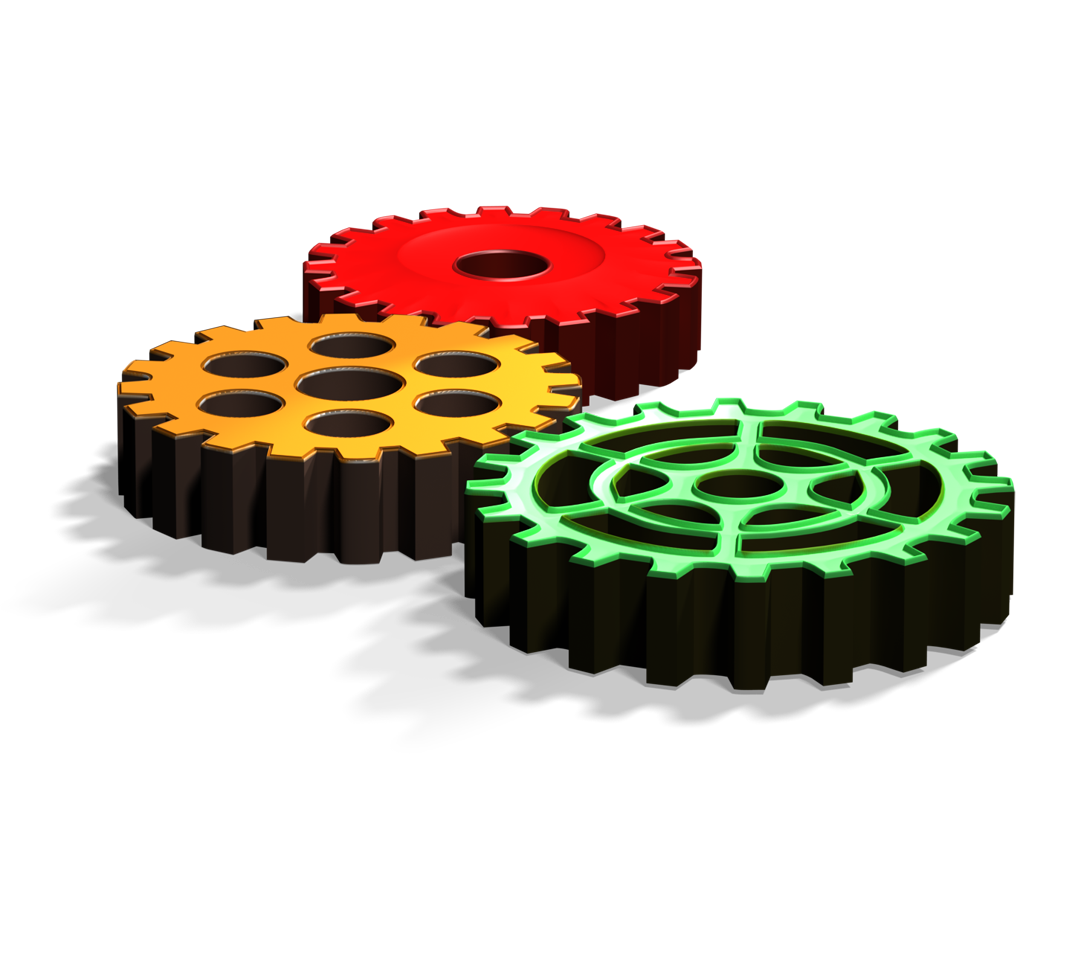 Discount Vinyl Banners
Colorado's Discount Custom Vinyl Banners and Signs
We are Colorado's one-stop solution for all things signage: custom vinyl banners, oversized / large vinyl banners, billboard banners, corporate signage, stadium signage, large-scale signage, vehicle wraps, transit advertising, and more. We have both rapid turnaround printing solutions and our national discount large-scale / volume vinyl printing facilities that utilize green, sustainable solutions so that we can cater to your every need.
We also stock a massive warehouse of vinyl products (see below), so we can provide our clients with the vinyl printing solutions they require. Whether you need a one-off banner or a volume order, RMG can deliver quality vinyl banner solutions at a fraction of the cost. Satisfaction Guaranteed.
Note that not all of our vinyl products have been listed below. Please email us at info@randelsmediagroup.com, or give us a call at (719) 375-0675 to inquire if we have a solution for you.
Discount Vinyl Banners: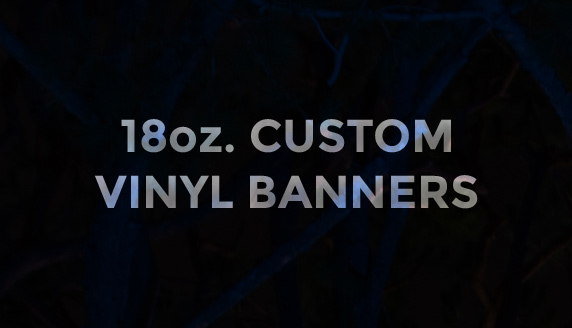 18-ounce Custom Vinyl Banners

Super heavy-duty vinyl material manufactured with a vision block in between the vinyl layers, allowing dual-side printing. Perfect for pole banners; the combined efficiency and enhanced durability are superior to textile banners.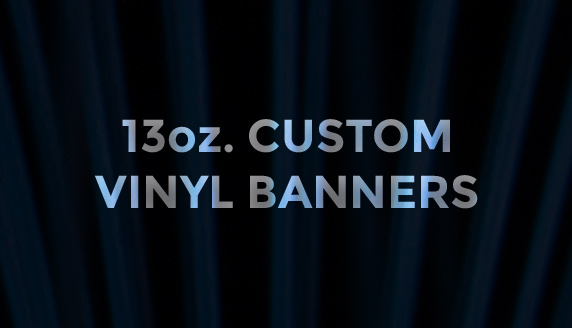 13-ounce Custom Vinyl Banners

Certainly the most common durable, economical vinyl banners. Extremely versatile and made for all outdoor applications, balancing both durability and economy. Also available with webbed reinforcing for windy areas.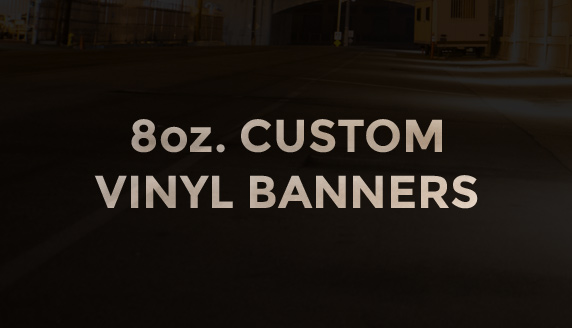 8-ounce Custom Vinyl Banners

Ideal for light-duty use, the high-quality 8-ounce vinyl banners are perfect for interior displays, trade shows, point-of-sale displays, product highlights, and more.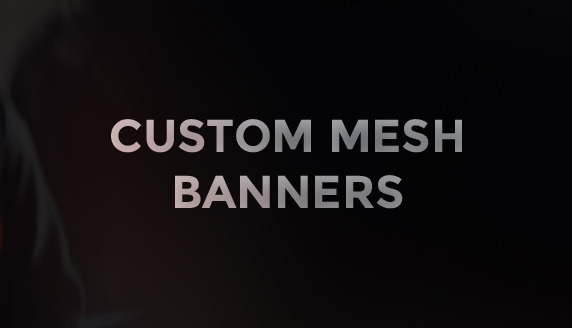 Custom Mesh Banners

Our 9-ounce mesh banners have tiny perforations that allow air to pass through the banner material with ease. While the perforations reduce the print area by 25%, the material minimizes tension on the supports while still maintaining vibrant and rich digital prints. These banners are ideal for windy conditions where privacy or branding is necessary, such as events, construction sites, fence coverings, and more.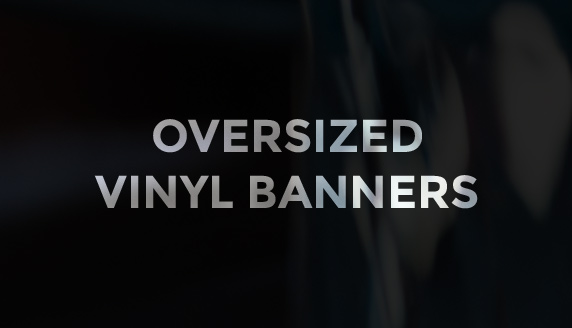 Oversized Vinyl Banners

When our custom vinyl banners aren't large enough to handle the job, our oversized vinyl banners take over. With seamless printing up to 16′ wide, this product is an excellent option for backdrops, close-proximity billboards, signage, and more. If you require a solution that's wider than 16′, we even offer heat-welding solutions for increased, seamless size. Available in 18-ounce, 13-ounce, and 9-ounce mesh vinyl.
Billboard Vinyl Banners

Typical billboard covering options are extremely expensive. Our recommended alternative is to provide our billboard vinyl banner solutions at a fraction of the cost. What's the difference between a billboard and an oversized vinyl banner? Proximity. With a true billboard, your audience will never be within 20′ of the sign. This allows us to use special printing techniques and vinyl to significantly reduce the cost to the client.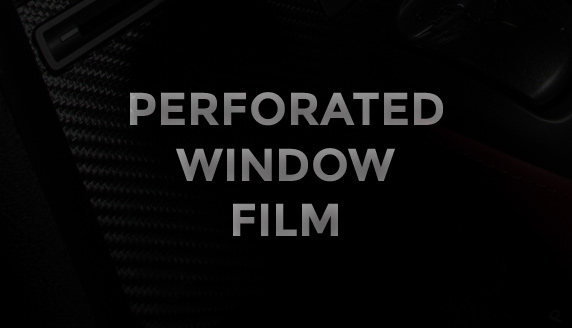 Perforated Window Film

Your company's window / glass storefront is simply an additional opportunity to establish brand presence and signage. With our perforated window films (aka window vision), you can fill your storefront with digital graphic print on the outside while still allowing for outward viewing from the inside. Available in both first and second application film and easily removed with a heat source, our perforated window film is the perfect solution to increase your branding's square footage.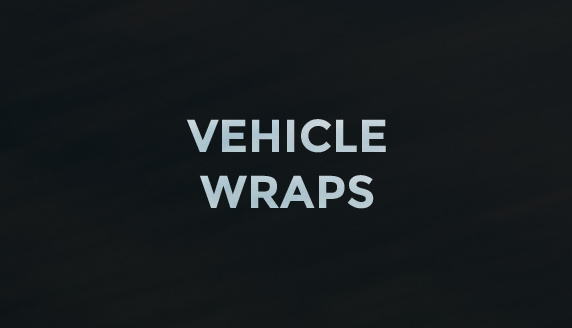 Vehicle Wraps

3M™ Controltac™ and Series 1080—Whether you're wrapping your commercial fleet for increased brand exposure or your personal vehicles for that extra touch, our vehicle wrap solutions utilizing 3M™ technologies are the answer. Not sure how to install vinyl wrap? We recommend our partners at Elite Auto Salon (Colorado Springs, CO) for your installation needs.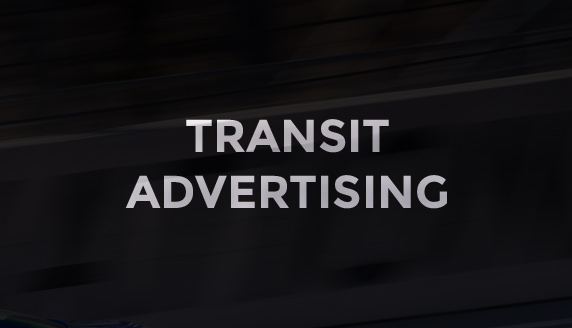 Transit Advertising / Self-adhesive Vinyl

Busmark 5800—When you're looking for a flexible, lower-cost, temporary solution to vehicle wraps, our transit advertising Busmark 5800 product is the way to go.